3/5/10 – 4/13/10
pages 1543 – 1668
Now that we have all four Exiles on board, let's consider them.
Is every chess person an Agent and therefor a potential Exile or are there a select few? We know from the trolls' session that the same chess people appear in every session, so I'm inclined to believe the former. The trolls' session too must have had a Warweary Villein roaming it's battlefield but he was never called into action. Terezi calls them a very subtle game mechanic built in to take care of extraneous time loops and reseed destroyed planets. They're like Paradox Space's on the scene fix-it men.
Agent: noun. 1) a person who acts on behalf of another. 2) a person or thing that takes an active role or produces a specified effect ("agents of change").
Was it an accident that the trolls' session attracted a group of powerful but vindictive and blood thirsty Agents to be their Exiles while the kids ended up with a  more or less kindly bunch of civil servants? Is anything in Paradox Space an accident? There does seem to be a connection between each player and their Exile embodied by the role each is meant to play.
WV and John share the role of leader of the people. WV hates tyranny and values community and independence, yet he is unable to escape from the patterns that rule the lives of chess people. Most of his actions in the comic reflect various prophecies that will be carried out over the course of the story, at least until he escapes onto the meteor. He's also an inveterate builder. Wherever he goes he creates, armies, towns, drawings, he fills the empty page.
The White Queen was the guide of her people. She does her best to hold them together in the face of a conflict they know they must lose. This battle with futility and the nature of inevitably reminds me of Rose's struggle with her own class, and the interference from the likes of Doc Scratch. They end up seeking loopholes that will allow them to sneak victory out from under the nose of defeat. "The final hope for victory lies in patience and planning" as WQ tells PM upon her abdication. WQ and Rose are not leaders in the way WV and John are. They do not inspire followers to rash but heroic action; they advise others but do not pretend to have any control over larger events. All they can do is make the right decisions at the right moments.
AR is confused. The comic calls him the Aimless Rebel even though he's obsessed with upholding order. He clings to the laws of a broken kingdom. His attempts to piece together what is left is reminiscent of Dave's struggle to maintain order in what might well be Paradox Space's unruliest timeline. When we first encounter AR, he is a trigger happy gun nut attempting to blow up two innocents, but journeys into the past reveal that he wasn't always that way. He was a polite, upstanding Authority Regulator who nonetheless couldn't resist a ride on a sick rocket board (who could?). I think we can assume his attachment to high impact armaments was born entirely of stress related to the traumatic events of his exile and nothing really to do with his natural inclinations. He's the warrior of the group but it's not a role he's entirely suited for. In the ectobiology labs he hides from DD (who wouldn't?) but he also sacrifices himself to an uncertain fate by strapping a sleeping John to Bro's rocket board and sending him off to safety. In the end, AR attempts to help his friends and dies in the doing.
PM is a hero, a classical, dyed-in-the-wool, full on fantasy heroine. She accepts a quest as part of her duty as a citizen. In following through she confronts powerful people, both the dangerous and wise, whom she never thought to encounter. The quest requires incredible sacrifice both from her and her kingdom. Carrying it out changes her. She suffers and regrets but finds new companions who help her overcome her fury, then she accepts her fate and chooses to send her past self off on that same quest. When her kingdom's destroyer comes for her fellowship, she accepts responsibility and transcends, losing two of her friends but gaining the power to save WV and the trolls and confront the murderer. She's Jade's Exile and you already know what I think of Jade.
What does it say about the Alpha kids that they don't have Exiles at all? Except, maybe they do. What else would you call refugees from an erased timeline?
The story segues from PM completing her task of having John send her off on her quest to the middle of that very quest. We see PM in the Archagent's office, eyeing a box on his desk. Unfortunately, there's not enough time to simply grab it and run. Jack Noir and Spades Slick seem to TALK IN CAPITAL ITALICS quite a bit.
PM does her best to convince him that the package is her responsibility, but Jack would rather stab somebody to death than process the paperwork it would take to release the package. If Jack Noir has anything in common with Spades Slick, and we know he does, then we can gather that stabbing people is actually a favorite past time of his.
He agrees to let her walk out with the package if she can bring him the crowns of both white monarchs. He makes this demand of every person who comes into his office for something, but PM piques his curiosity and he decides to open the box. There's something strange inside.
Back at the Strider residence, Jade and Dave are experimenting with ways to modify the alchemiter.
They have a bit of a false start, but soon Jade is exploiting the scribblepad of her Pictionary modus like nobody's business. This is a relief since the apartment's a tad too cramped to accommodate  alchemical apparatus. The only thing the modus wont accept is the Intellibeam Laserstation (I hate this thing, but we'll get there). Dave also enacts some upgrades using his photography equipment. Relish this moment of relevance for Dave's interests.
John has located Dad's car but of course the packages are missing. He is promptly distracted by Terezi. I'd forgotten just how manipulative she is. Well, I hadn't forgotten; she's simply been overshadowed since. Still, some of this dialogue sounds terribly familiar.
GC: B3FOR3 YOU K33P TYP1NG MOR3 STUP1D O'S 1N TH4T WORD
GC: JUST L1ST3N 4ND DO WH4T 1 S4Y
GC: YOU KNOW YOUR3 GO1NG TO 3V3NTU4LLY 4NYW4Y
GC: B3C4US3 YOUR3 4 N1C3 GUY 4ND K1ND OF 4 TOT4L W33N13 PUSHOV3R
That stated, I hasten to add that she is very straight forward about what she wants to do. She simply keeps her victims too distracted to pay attention to everything she says. The other matter of interest is what she says regarding the timeline.
GC: 1 GU3SS WH4T 1 R34LLY M34N 1S
GC: 1 JUST W4NT TO M3SS W1TH YOU
EB: oh ok, that sounds really great and helpful!
GC: 1 M34N M3SS W1TH TH3 T1M3L1N3
GC: MY FR13NDS 4LL TH1NK TH4T YOU C4NT R34LLY CH4NG3 4NYTH1NG
GC: TH4T YOUR T1M3L1NE W3'R3 CH4T-HOPP1NG 4ROUND 1S S3T 1N STON3
GC: NO M4TT3R WH4T W3 S4Y OR WH3N W3 S4Y 1T
GC: 4ND TH3YR3 PROB4BLY R1GHT
GC: BUT 1 DONT C4R3
GC: 1 W4NT TO M3SS W1TH 1T 4ND T4ST3 WH4T H4PPENS
GC:
That could be disingenuous cover but I think there's honest sentiment behind it. Considering Terezi's later doubts regarding her class and aspect, I think this struggle against inevitability is something every Seer faces.
Rose and Dave are having the kind of conversation that suggests to me that, deep in their hearts, they know they're siblings when they're interrupted by trolls.
Kanaya has decided to reach out to Dave for advice about Rose. What stands out to me is a statement Dave makes that reprises something Jade said to Rose.
 TG: ok well its easy
TG: for everything she says take her to mean just the opposite
TG: see not everybody always means literally what they say the way john and jade always do
Which leads me to believe that he doesn't really believe Rose has a crush on him at all, I hope. He recommends reverse psychology Machiavellian mind games as the best means of wooing her. Again, I don't know how serious he's being. Probably, whether Kanaya annoys the hell out of Rose or they end up becoming best buds, it's all a win. He can claim to be a genius either way. Really, this conversation makes me wish for more of this Dave and Kanaya dynamic. Hussie once said that he didn't want any of the trolls to be one to one counterparts to the kids, so every troll has something in common with each of the beta kids. What's the bond between Dave and Kanaya? They both love Rose.
Likewise, Tavros has picked out Rose as the most likely source on the Knight of Time. How weird is it that Tavros is the one to reveal Dave's title? We know Dave's full title before anyone else's (I think). Kanaya only tells Dave he's a Knight. Rose knows what Dave is before he does, but that's really standard procedure for them. I wonder how seriously Rose takes her diagnosis of Dave's crippling insecurity and self-image problems (that's what Dave has in common with Tavros, if you're keeping track). She endorses poetry as the best means of trolling her brother. Again, this could go either way. We have seen Rose use metrical verse as a means of reducing Dave to trembling mound of awkwardness, but she could equally be setting Tavros up to get owned in another rap off. What do Tavros and Rose have in common? They spent significant parts of their childhood talking to animals, a trait that's about to become important.
Kanaya's on to Dave, but she doesn't discard his advice entirely. I also notice that she's using his name by the end of the conversation. I think they're friends even if they don't find much to say to each other.
GA: Ah See It Is Working Already
TT: What is?
GA: Ive Listened To His Advice
GA: And Have Resolved To Modify The Approach Slightly
GA: I Know What I Have To Do
GA: What We Have To Do Really
Kanaya has been communicating with Rose at random points during the timeline. She decides to delegate the task of deciphering what's going on in these conversations to Rose, thus creating a challenge and building a bond between them.
GA: It Seems Friendship For Some Humans Is A Basic Aggregation Of Shallow And Insincere Hostilities
TT: That's an interesting take on it.
TT: But now I know for sure Dave isn't behind this plan.
TT: It's too complicated.
GA: I Dont Understand
GA: Who Better To Coordinate Such Events Than The Knight Of Time
TT: You're awfully quick to his defense.
TT: Are you sure you don't have a thing for him?
TT: It's ok, bro. You can admit it.
GA: I'm Hopping To 8=8
GA: Ideally You Will Have Long Since Discarded This Train Of Thought
TT: Ok.
TT: I'm going to talk to my dead cat.
Meanwhile, Dave totally ignores Tavros's rap attack to draw comics. It's worth mentioning that I believe Tavros is also the first person to name Derse in comic.
He almost loses the bunny Dave sent him for his birthday but saves it with the ghost gauntlet. He then does a live action performance of Con Air while a couple of trolls watch, this will not be the last time either. John and Karkat argue over movies. I doubt I need to mention that I love it, you probably guessed as much. There are a few time shenanigans setting up future conversations and we get a good look at the temporal web these two are enmeshed in. Two characters whose principle abilities consist of subtly influencing people are influencing each other to in turn influence their past and future selves. It's really something.
John facilitates some blackrom flirting and then he proceeds to the Denizen's palace.
Terezi tells him her plan to help him break into the Denizen's layer and kill him before he wakes up. First she finds John and Casey (the salamander) a return node back to the house. This is the first mention of the grist hoard and the ultimate alchemy. The trolls really do provide a lot of information early on, it's just that not all of it was fact checked.
In the future, AR and WV prepare a crown for WQ while PM remembers her quest. She went to the White Queen and explained her plight in regards to the package. The queen agreed that this was a problem of primary importance and surrendered her ring. This is the first time we see what it is the queens' rings do.
She charges PM with protecting the ring and retrieving the corresponding scepter from the White King. A task PM accomplished.
Rose has followed WQ's last instruction and found Jaspersprite. He drops some clues about her quest, which is to restore life to the ocean. The most interesting part is this:
JASPERSPRITE: Rose im just a cat and i dont know much but i know that youre important and also you are what some people around here call the Seer of Light.
JASPERSPRITE: And you dont know what that means but you will see its all tied together!
JASPERSPRITE: All the life in the ocean and all the shiny rain and the songs in your head and the letters they make.
JASPERSPRITE: A beam of light i think is like a drop of rain or a long piece of yarn that dances around when you play with it and make it look enticing!
JASPERSPRITE: And the way that it shakes is the same as what makes notes in a song!
JASPERSPRITE: And a song i think can be written down as letters.
JASPERSPRITE: So if you play the right song and it makes all the right letters then those letters could be all the letters that make life possible.
JASPERSPRITE: So all you have to do is wake up and learn to play the rain!
JASPERSPRITE: Does that make sense rose sorry i disappeared for so long.
ROSE: Sort of.
ROSE: It sounds like you aren't exactly in complete command of this information yourself, so I won't press you on it for now.
ROSE: You're a pretty good cat, Jaspers. I missed you.
One of the things I love about early Homestuck is how all forms of creation, artistic, biological, mechanical, architectural, magical and alchemical were all mixed together in a gorgeous stew. Kids played music to summon powerful Denizens, genetic codes were embedded into notebooks with stories about wizards, sketching was a tool for hacking alchemical devices and a Mage could use ~ATH code to set a curse on his friend by accident. It was a frontier of creativity and weirdly placed pop culture references.
Rose contacts Dream Jade for a little clarification, which for a wonder she provides. She even goes into detail, turns out she told Rose about her robot but Rose forgot because her short term memory eschews the profoundly ridiculous. That means Dave wasn't the only person Jade told, just the only one who believed her.
TT: Here's another question, which I'm sure will look stupid once I've finished typing it.
TT: If my dream self is asleep, does that mean she's dreaming, and if she is, who's dreaming the dream, her or me?
GG: um…….
GG: ok well i dont really know how to answer the second part but yeah shes dreaming!
GG: shes most likely lying in your bed troubled and restless
GG: about things burdening her
GG: which is to say you!!!!!
GG: things about who you really are and what your purpose is
GG: but you cant start figuring those things out yet because youre not awake because youre not ready yet
GG: thats why you have such terrible dreams all the time rose!
TT: Ok. How do I wake up?
Questions like that are part of the reason I enjoy Rose so much, nobody else bothers to think of these things. During the three year intermission on the golden ship when Jade misses having someone who asks her hard questions, I wonder if she isn't thinking of Rose.
It does turn out that Dave managed to find a way to blow it; he promised Jade he'd talk to Rose about her wall scribbles but he hasn't gotten around to it. This is going to become a major problem later. Rose has no fear pushing Dave's boundaries. I'd even go so far as to say that it's part of why he talks to her. He knows she'll ask the questions and then let him talk and sometimes Dave needs to talk. But when it comes to confronting his sister with uncomfortable truths and sticking to the difficult conversations Dave has a tendency to fumble the sportsball metaphor.
Dave is busy refusing to learn the lesson the game's trying to teach him and scaling the tower to reach his egg.
Terezi's been hopping through timelines getting the codes for the objects embedded in the rocket pack from John's friends, in a kind of reversal of the rabbit's trajectory. If one were inclined to really extend a metaphor, she could say that the bunny is a symbol of the kids' friendship being passed along and added to by each individual in order to save John's life, while Terezi's interference is uncoupling John from the grounding influence of his companions because a jet pack is only going to get him in trouble. But that might be pushing things.
Sollux gets a mention, having agreed to do the subtraction to get the code for the rocket pack. Almost as if the comic were setting up Sollux's usefulness in these kind of situations in a way that would pay off at a crucial moment. Nope! Sorry, we're running up against the only narrative issue that comes close to spoiling my pleasure in Homestuck. Poor word choice in a few places, lack of interaction for female characters, these are more like pet peeves, I swear. Rule breaking and inconsistencies in the setting don't bother me (much) in this context even though I have a mind that's laser focused on picking up those kind of issues. I understand that the fact that a 7,000+ page webcomic hangs together in any coherent fashion is a kind of miracle. But this habit of setting up interesting characters and situations and then refusing to explore them in favor of doing the same thing over again… That really gets me.
Turns out the code for a rocket pack is PCHOOOOO. They have an argument about it.
GC: H3 W4S CONV1NC3D TH1S 1S TH3 R1GHT COD3 4ND H4D SOM3 UNFL4TT3R1NG TH1NGS TO S4Y 4BOUT TH3 1NT3LLIG3NC3 OF YOUR SP3C13S FOR NOT B31NG 4BL3 TO FIGUR3 1T OUT
GC: WH1CH 1 W1LL K33P TO MYS3LF B3C4US3 UNL1K3 YOU 1 4CTU4LLY H4V3 SOM3 FUCK1NG M4NN3RS
EB: bluuuh, oh man, i got so served, bluuuuuuuuuh!
GC: 1 4M UNF4Z3D BY YOUR HUM4N BLUHS
GC: 4NYW4Y 1F 1T W4S SO OBV1OUS WHY D1DNT YOU GU3SS TH3 COD3?????
EB: well you see, the explanation is perfectly simple and scientific.
EB: it was because shut up.
EB: shut up is why.
Yeah, I just put that in there because that's one of my favorite lines.
Dave messages John looking for advice and doesn't get much help. Maybe that's why he doesn't give any push back when he realizes John's getting ready to do something stupid. How much would a final conversation like that pray on the mind?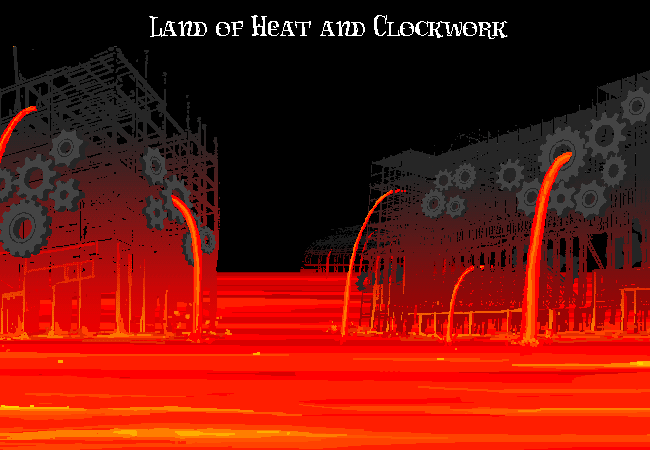 Toby Fox has a gift for producing music that captures the characters and setting of Homestuck. There are many talented musicians and artists who have contributed over the years but Fox's compositions have always stuck out. I attribute the expanded role of the trolls in the story in part to his album and his ability to evoke character. "Atomyk Ebonpyre" is the Land of Heat and Clockwork. It's also what I named my axe in Skyrim.
I'd like to thank obsidalicious and DizzyWaddleDoo over at the forums for explaining to me that the juju aspect of Lil' Cal is probably his eyes so his body being ripped apart doesn't effect him. I've also been reading a lot of theories by erroneousAllegation who says Lil' Cal was attempting to get Dave to imprint on him like a baby bird, and that the reason Bro is "Bro" and not "Pops" or something is that they are both Lil' Cal's children. I can buy that part at least, though given the "conversation" on this page, I wouldn't say Lil' Cal was trying to shape Dave as a person so much as crush his spirit.
Dave: Accelerate is so cool that you can miss what is really going on. Dave is grinding. He's trapped in an unwinnable session with Rose. John is dead and Jade is presumed dead. They don't even have the trolls to talk to any more. This is the moment that introduces one of the most troublesome, and fascinating, aspects of the Homestuck setting, the doomed timeline.
Two questions: Did the timeline create yet another twelve doomed trolls or are Rose and Dave all alone in this offshoot of Paradox Space? Later we're going to see that this timeline simply ceased to exist when Dave left it, which will contradict everything we find out later where doomed time clones have to go through the trouble of dying and ending up in the Dream Bubbles. I always imagined what that would feel like for the players left behind after the time player had left. I'd really rather believe that doomed timelines ceased to be. Second, Dave says they can't win with no Heir and no Seer, would he have gone back for John and Jade if they could have won without them?
They debate the mechanics of time travel, which Dave claims to be fine with (later events will make me doubt this) and which Rose fears. Dave demonstrates an ability he has from time to time to simply know things.
TT: Is there a chance it'll continue to exist, and I'll just be here alone forever?
TT: I'm not sure which outcome is more unsettling.
TG: the thing with time travel is
TG: you cant overthink it
TG: just roll with it and see what happens
TG: and above all try not to do anything retarded
TT: What do you think I should do?
TG: try going to sleep
TG: our dream selves kind of operate outside the normal time continuum i think
TG: so if part of you from this timelines going to persist thats probably the way to make it happen
TT: Ok.
TG: and hey you might even be able to help your past dream self wake up sooner without all that fuss you went through
TT: I think the true purpose of this game is to see how many qualifiers we can get to precede the word "self" and still understand what we're talking about.
Rose certainly has a point about that last bit.
Dave goes back in time to the moment John blasted off. Future Dave tells Present Dave to warn John he's going to die, at which point John becomes arbitrarily skeptical once again. The two Striders gang up on him.
TG: john stop being a tool and unbuckle yourself from that piece of shit
TG: if our friendship means anything youll listen to me and past dave
TG: this is future dave by the way
EB: hahaha!
EB: wow, you're really pulling out all the stops for this stunt!
EB: using your phone and computer at the same time to message me.
EB: you're kind of going through a lot of trouble actually, i don't know why you're bothering with this.
TG: yeah exactly why would i bother
TG: this sort of cornball horseshit is your cup of tea not mine
TG: dont make me track you down through time and stop you in person
Future Dave is angry, that comes across right away. John is being a dick to an extent that would annoy anyone, true, but Future Dave's emotion is striking in a comic where characters are prepared to forgive serial murder. Most of all, it's striking that it comes from Dave, the cagiest character in the story. Clearly, this version of Dave has experienced some changes.
This moment right here means a lot to me. First the surprise and then the realization that obviously he'd planned this, but more than that. I'd softened on Dave after the kitchen scene. He'd gone from being obnoxious to cute, but I wasn't invested in him the way I was in Rose, John and the Exiles. The gravity of the doomed timeline and the responsibility Dave was facing in being the Knight of Time hit me when Future Dave put down all his gear and jumped into that sprite. The question of what that meant for that version of Dave fascinated and troubled me. Davesprite made me care about Dave Strider as a character for the first time. And loving Dave Strider is a lot like loving Homestuck, this is the moment I became bonded to this crazy thing on a deeper level than I'd ever expected.
Davesprite has some venom left over for Terezi.
GC: NOW 1 F33L K1ND4 B4D
GC: 4R3 YOU SUR3 1 C4NT T4LK TO H1M
GC: 3V3N 1F 1TS JUST TO 4POLOG1Z3
GC: WOULD TH4T B3 OK W1TH YOU S1R BR4V3 KN1GHT >:?
I've always had it in my head that Terezi and the others called Karkat "Sir Knight" as a kind of teasing joke, now I realize where it came from. I know Hussie didn't know much about Aradia at this point yet, but I can't help reading Terezi's comment that self prototyping leads to trouble as a kind of criticism of her. She does concede that future prototyping is a good idea though.
Davesprite and Dave chat on the roof. He lets Dave know that he has access to a bunch of game info now and invites Dave to ask him anything. Dave jokes by asking him why they're both so awesome, which Davesprite doesn't really have an answer for, but then he asks about John. I notice he doesn't ask what to do next in the game or about the ultimate riddle or anything. Davesprite simply tells him that the gear he left will help a lot. This conversation reminds me of another moment where Dave will hang out on a roof with a character who speaks in orange text and who will say "ask me anything" and mean it.
Meanwhile, John is flying through the air in his jet pack and remembering back to opening Dave's present and reading his oddly prescient letter. Perhaps Future Dave's comment about their friendship brought it back.
It's interesting that double scolding wasn't enough to keep John from going for that gate, only the memory of past kindness did the trick. Dave texts him, somehow knowing exactly what John is doing and what he's thinking about.
TG: did you blast off like a spazzy douche yet or what
EB: yeah, of course!
EB: there was no way i wasn't trying out this sweet ride.
TG: god dammit what do i have to do to make you believe me
TG: fist bump my future self til i got bloody knuckles and write you an even sappier bday note in my own blood
TG: on a back to the future poster
Dave is Dave, and that's really all there is to say on the matter.
One friendship moment primes John for the next.
CG: I GUESS YOU GOT ME BACK, SORT OF.
CG: FOR MY TROLLING, EVEN THOUGH YOU HAVEN'T EVEN READ MY WORST TROLLING EFFORTS YET.
CG: BECAUSE THEY HAPPEN IN YOUR FUTURE.
CG: AND EVEN THEN YOU DIDN'T EVEN MIND MUCH, ALMOST LIKE YOU WERE DELIGHTED TO HEAR IT.
CG: KIND OF PERVERSE REALLY, WHAT'S WRONG WITH YOU?
EB: well, we're friends by then, aren't we?
EB: or sort of like, uh, reverse anti-mutual friends.
CG: WHAT THE HELL DOES THAT EVEN MEAN.
EB: look, you're going to have to face it at some point…
EB: that you're learning the meaning of this human emotion called friendship.
Of course, John is trolling him. But then the best way to bond with a troll is to troll them, at least when it comes to the alien Homestuck variety. It nets him more information. Karkat explains about the Veil, and the Reckoning and the final boss fight at length.
CG: YOU COMPLETELY BLEW IT ALREADY AND YOU HAVE NO CHANCE OF WINNING ANYMORE
CG: WHICH ORDINARILY WOULD BE FINE
CG: JUST ANOTHER BUNCH OF LOSERS TO FAIL AT THIS GAME
CG: IT'S WHAT YOU DO LATER THAT CAUSES SO MUCH MORE TROUBLE THAN THAT
CG: AND NOW WE HAVE TO DEAL WITH IT TOO.
EB: oh no…
EB: what is it?
CG: ALREADY TOLD YOU.
CG: IT'S INEVITABLE AND COMPLETELY POINTLESS TO TALK ABOUT ANYWAY.
EB: yeah, well…
EB: maybe you're wrong!
EB: maybe there's something we can still do to stop it, if you just help us?
CG: I'M NOT WRONG, IT'S ALL RIGHT HERE IN FRONT OF ME, YOU FUCK UP ROYALLY, END OF STORY.
It's never occurred to me before how much Karkat's experience mirrors that of the reader. I've mentioned before how every time we loop back around to an event and reread a conversation, we see it differently. Karkat has a timeline laid out in front of him. He's watched it and he thinks he has a handle on it. Then he goes through it backwards while talking to the participants, and then he starts jumping around in it. By the end, his understanding of everything has changed and he's ready to help Jade find a way to escape.
Speaking of change…
When I tried to convert my friends over to my new obsession, this is the video I showed them. On reflection, this was probably a story heavy one to start with. Something like WV: Ascend or Enter might have been better introductory animations. That said, neither of those options have "Black" by our Toby Radiation Fox.
Lest we ever risk taking ourselves too seriously, let's remember we're reading a comic where the word "meow" was the key to a secret genetic code and one of the major antagonists rose to power after assassinating his boss over a dress code violation.
Oh, and Derse officially has a name now. Perhaps I will talk about the next time, since things are about to get surreal.